Image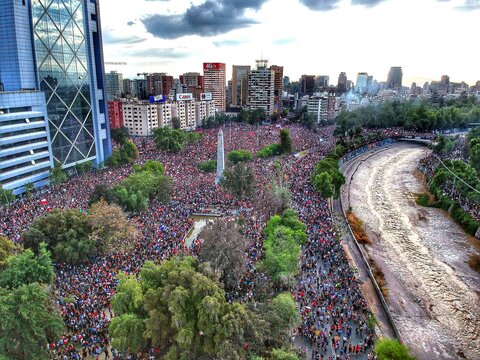 The Latin American and Caribbean Cities Collective (LAC Cities Collective) is a collaborative space for faculty, students, and community members dedicated to promoting discussion and reflection on the multiple forms of urbanization and urbanism that shape the everyday lives of the majority of people living in the LAC region.
The collective first and foremost acknowledges the unequal power relations implicit in how cities in the region have been shaped. It also recognizes that struggles over urban space and the right to the city are central to understanding politics, everyday forms of democracy and citizenship, the multiple ways of oppression and marginalization, and the alternative forms of inclusion and participation in the region. As a space for discussion, sharing and reflection based in the University of Illinois Urbana-Champaign, the collective aims to highlight the experiential knowledge of ordinary people and to engage with creative and radical methodologies, pluriversal and decolonial perspectives, plebeian-popular, feminist and insurgent initiatives that support the reproduction of life across diverse urban contexts. The collective also looks to build bridges, extend conversations, and learn from/with Migrant, Black, Indigenous, and Latinx urbanisms across all of the Americas.
Fall 2023 Events
Image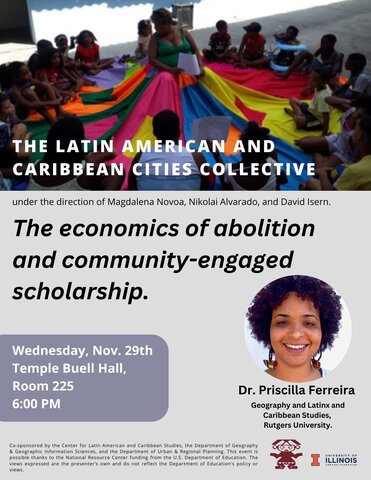 This Spring we are receiving Dr. Priscilla Ferreira (Geography, Rutgers). She is an Assistant Professor in Geography and Latinx and  Caribbean Studies, interested in the intersection of class, race, and gender in Latin American societies, particularly in Brazil, and their resulting geographical patterns of racialized uneven economic geographies. Her talk "The economics of abolition and community-engaged scholarship" will take place Wednesday, 29th 6pm. Location: Temple Buell Hall, Room 225. 
Spring 2023 Events
Image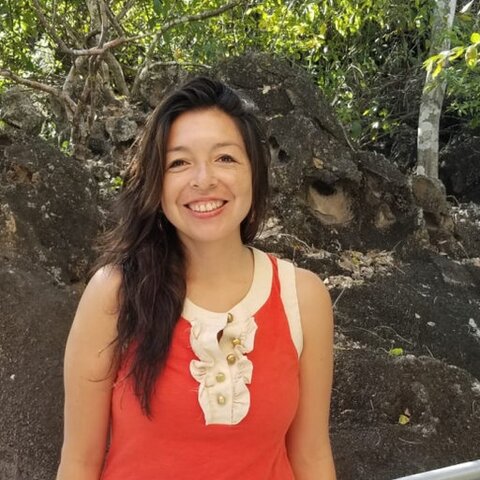 On April 3rd, Sofía Zaragocín (pictured left) visited campus. She is a professor in the Department of International Relations, School of Social Studies and Humanities at Universidad San Francisco de Quito in Ecuador. 
Image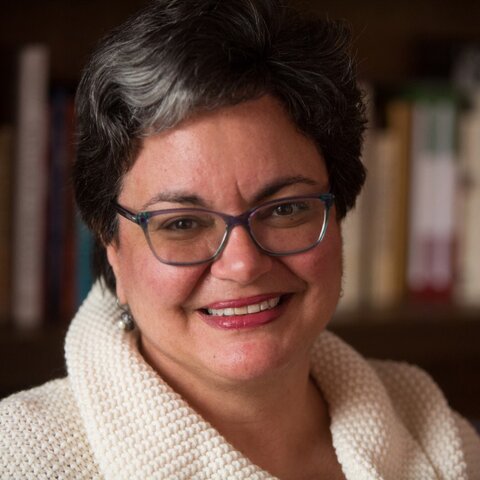 On May 4th, Clara Irazábal, a distinguished Professor and Director of Urban Studies & Planning at the University of Maryland, visited our campus. She presented "Planning Latin American cities 2030: present challenges and opportunities", in which she addressed the most pressing planning challenges in Latin American and Caribbean cities. Drawing on her vast expertise and research, she provided panoramic views of the current conditions in the region, as well as highlighted urban case studies in Brazil, Colombia, and Chile. Clara also shared some strategies for overcoming these challenges and achieving better scenarios for 2030.
---