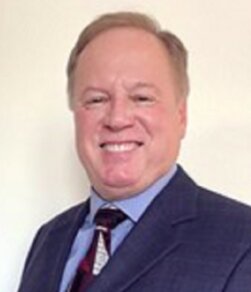 Contact Information
905 S. Goodwin Ave
260 Bevier Hall
905 S Goodwin
M/C 182
Urbana, IL 61801
Associate Professor Emeritus
Food Science and Human Nutrition
Biography
In 1972 Dr. Artz received a B.S. in Bacteriology, and a year later received a B.S. in Food Science, both from the University of Wisconsin. He worked for two years for the Larson Canning Company, and then returned to graduate school. He received a M.S. and a Ph.D. (Food Science with a minor in Analytical Chemistry) from Washington State University. He started as an Assistant Professor of Food Science for the Department of Food Science at the University of Illinois in 1984. He is now an Associate Professor.
Research Interests
Development of SFE and SFC for analysis of food; chemical changes in food upon heating and processing; lipid autoxidation; changes in fats and oils during heating; effect of extrusion on flavor developmentDr. Artz's research interests include the analysis of fats and oils using supercritical fluid technology, a system which would greatly reduce the use of toxic solvents in the laboratory. He has also been examining the effect of selected food processes, such as extrusion, on fat and oil stability. This would provide important information on the quality of critical food components upon consumption. In addition, his work has included the analysis of a new fat substitute, a competitor to olestra or olean. The widespread use of heat stable fat substitutes could significantly reduce heart disease in the United States.
Research Description
FSHN 460 - Food Processing Engineering
FSHN 518 - Chemistry of Lipids in Foods
FSHN 517 - Fermented and Distilled Beverages
FSHN 461 - Food Processing I
Education
Ph.D. Washington State University (1984)
Highlighted Publications
Segall, S.D., Artz W.E. Biofuels and Brazil. Inform 19:32-34, 2006.
Segall, S.D., Artz W. E. The Brazilian experience with biofuels. Lipid Technology 19(1): 12-15, 2007.
Lai, L.L., Soheili, K.C. and W.E. Artz. 2008. Deacidification of soybean oil using membrane processing and subcritical carbon dioxide. JAOCS 85 (2): 189-196.
Wang, Y.; Artz, W.E.; Padua, G.; Wang, Q. 2008. Fourier Transform Infrared Spectra of Drying Oils Treated by Irradiation. J. Agr. Food Chem.