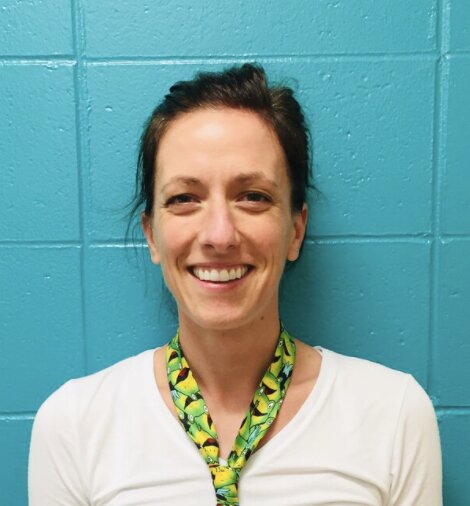 Contact Information
515 Morrill Hall
505 S. Goodwin Ave.
Urbana, IL 61801


Assistant Professor, Evolution, Ecology, and Behavior
Biography
Eva is a brain, behavior, and baked good enthusiast. The science questions that keep Eva up at night these days are how best to understand behavior across levels of biological organization and whether cell types are really a thing. Following in the footsteps of her PhD advisor, Eva's mentoring strategy includes increasing lab morale and productivity through intermittent food rewards.
Research Description
A central goal of integrative biology is to understand how genetic and environmental influences interact to produce well adapted phenotypes, but our understanding of how underlying mechanisms bias evolutionary outcomes remains limited. Understanding patterns of mechanistic flexibility and constraint is particularly challenging for behavior, as the brain is a complex, hierarchically organized organ where constant integration of internal and external cues across levels is required to produce context-appropriate behavior. Not to mention this integration must occur across timescales, from minutes to months, to years. The goal of our research is to explore underlying mechanisms to understand how behaviors are generated, maintained, and modified by evolution. We use integrative approaches to address these questions across hierarchical levels of biological organization and timescales. Because fundamental principles governing brains and behavior are most apparent in evolutionary and developmental contexts, we combine lab and field studies to understand variation and adaptation in ecologically relevant behaviors. Currently, we work primarily with charismatic neotropical poison frogs.
Education
Postdoctoral Fellow (2017-2020) Stanford University, Stanford CA
Postdoctoral Fellow (2015-2017) Harvard University, Cambridge MA
PhD (2009 - 2015) Colorado State University, Fort Collins CO
BA (2003 - 2007) Cornell University, Ithaca NY
Additional Campus Affiliations
Assistant Professor, Evolution, Ecology, and Behavior
Affiliate, Carl R. Woese Institute for Genomic Biology

External Links
Recent Publications
Moss, J. B., Tumulty, J. P., & Fischer, E. K. (2023). Evolution of acoustic signals associated with cooperative parental behavior in a poison frog. Proceedings of the National Academy of Sciences, 120(17), Article e2218956120. https://doi.org/10.1073/pnas.2218956120
Westrick, S. E., Moss, J. B., & Fischer, E. K. (2023). Who cares? An integrative approach to understanding the evolution of behavioural plasticity in parental care. Animal Behaviour, 200, 225-236. https://doi.org/10.1016/j.anbehav.2022.10.005
Westrick, S. E., Laslo, M., & Fischer, E. K. (2022). The Natural History of Model Organisms: The big potential of the small frog Eleutherodactylus coqui. eLife, 11, Article e73401. https://doi.org/10.7554/eLife.73401
Fischer, E. K., Hauber, M. E., & Bell, A. M. (2021). Back to the basics? Transcriptomics offers integrative insights into the role of space, time and the environment for gene expression and behaviour. Biology Letters, 17(9), Article 20210293. https://doi.org/10.1098/rsbl.2021.0293
Fischer, E. K., Song, Y., Hughes, K. A., Zhou, W., & Hoke, K. L. (2021). Nonparallel transcriptional divergence during parallel adaptation. Molecular ecology, 30(6), 1516-1530. https://doi.org/10.1111/mec.15823