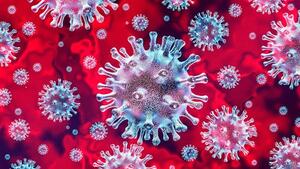 Latin America is a place that is near and dear to many of us.  Not only is a place where many of us do our research, but - more importantly - it is also home to family and friends.  The situation with COVID-19 in Latin America is changing rapidly and this space will be used to post news articles both tracking the spread of COVID -19 but also highlighting regional and local responses but governments and communities.  If you see an article you would like to share in this space, please send it to Alejandra Seufferheld at amsseu@illinois.edu.
Updates from Latin American and Global Organizations
Latin American COVID-19 News Archives
5/29/20 CNN- Politics and poverty hinder Covid-19 response in Latin America. Politics and poverty hinder Covid-19 response in Latin America. Analysis by Rafael Romo, Senior Latin American Affairs Editor.
 
5/29/20 Global Americas- Uruguay, the exception to Latin America's COVID-19 surge. 

Latin America has become the new center of spread for the COVID-19 pandemic. Uruguay is an exception, with the country seeing the shallowest decline in mobility in Latin America.
 

5/28/20 ABC News- Brazil surpasses US as new epicenter of COVID cases.
 

5/28/20 BBC- Coronavirus: 111-year-old Chilean woman recovers. At 111, Juana Zúñiga has become the oldest patient in Chile to recover from Covid-19, officials in the South American country have said.
 
5/27/20 Caribbean Journal- Can Puerto Rico Redefine Tropical Travel Post-COVID-19?.
 
5/26/20 CNN- Peru seemed to do everything right. So how did it become a Covid-19 hotspot? Peru was one of the first nations in the Americas to take strict preventative coronavirus measures, like stay-at-home orders, curfews and border closings. So how did it become one of the hardest hit?
 
5/26/20 BBC- In pictures: Indigenous nurse on frontline in virus fight. As the coronavirus pandemic has spread across Brazil, indigenous people have been among the worst affected.
 
5/25/20 The Washington Post- More than 200 COVID-19 infections at Guatemala textile plant.
 
5/22/20 The Hill- South America is a new coronavirus epicenter, WHO says. The World Health Organization (WHO) said Friday that South America is the epicenter of the coronavirus pandemic as cases continue to rise in Brazil and other countries.
 

5/22/20 BBC- 

Coronavirus: Is Latin America the next epicentre?

 

Coronavirus cases have been rising sharply in many Latin American countries, causing increasing concern to regional health authorities.


 
5/22/20 El Pais- Una crisis agazapada tras el virus en Buenos Aires. La cuarentena vela la gravedad del escenario económico que espera a Argentina. A crouching crisis after the virus in Buenos Aires, The quarantine veils the gravity of the economic scenario that awaits Argentina.
 
5/21/20 UN News- Danger awaits migrant children returned to Mexico and Central America during pandemic. Migrant children forcibly returned from the United States to Mexico and Central America are facing danger and discrimination aggravated by the COVID-19 pandemic, according to the UN Children's Fund (UNICEF).
 
5/17/20 BBC- How Covid-19 is threatening Central America's economic lifeline. Many communities rely heavily on remittances but these are drying up due to coronavirus lockdowns.
 
5/14/20 BBC- Coronavirus en América Latina: los países de la región donde más está creciendo el número de contagios de covid-19. Todavía no llegamos a la mitad de mayo, pero cada vez parece más claro que América Latina atraviesa su peor mes desde la llegada de la pandemia de covid-19. We have not yet reached the middle of May, but it seems increasingly clear that Latin America is going through its worst month since the arrival of the covid-19 pandemic.
 
5/15/20  Thomson Reuters Foundation- 'Perfect storm': Haiti COVID-19 peak set to collide with hurricanes. In a country already struggling with political instability, social unrest, drought and economic woes, hurricane season and coronavirus are an unwelcome addition.
 
5/12/20 The New York Times-  Coronavirus Outbreak in Latin America Now Rivals Europe's. But Its Options Are Worse. An analysis by The New York Times found some cities in Latin America have seen spikes in fatalities that match the worst of the pandemic elsewhere. Leer en español.
 
5/12/20 NPR-  Argentina Reacted Early And Kept The Coronavirus Largely Contained. Argentina is loosening the strict lockdown that helped secure one of the lowest death tolls from COVID-19 in South America.
 
5/11/20 The Associated Press- Guatemala Says More Deportees From US Positive for COVID-19. The number of Guatemalan deportees who tested positive for the coronavirus after a flight from the United States has reached 71, health officials said Monday.
 
5/9/20  BBC- Coronavirus: Brazil's outbreak 'threatens Paraguay's success.' Paraguayan President Mario Abdo Benítez has said the spread of coronavirus in Brazil threatens his country's success in containing the virus.
 
5/8/20 BBC- Economía y coronavirus: 7 emprendimientos de Latinoamérica que se reinventaron en medio de la pandemia y están prosperando. The overwhelming reality of the coronavirus pandemic, with its dire economic consequences, has led many businesses to close or, at best, rethink their structure.
 
5/7/20 New York Times- For Latinos and Covid-19, Doctors Are Seeing an 'Alarming' Disparity.
 
5/6/20 The Guardian- 'We are living in a catastrophe': Peru's jungle capital choking for breath as Covid-19 hits.
 
5/6/20 BBC- Las claves de la efectiva estrategia de Costa Rica para controlar el coronavirus. Coronavirus in Costa Rica: the keys to the effective strategy of the Central American country to control the pandemic.
 
5/5/20 Reuters- Ecuador indigenous community fears extinction from COVID-19.
 
5/4/20 BBC- Coronavirus: Disease meets deforestation at heart of Brazil's Amazon. In the middle of the rainforest, the virus has taken hold. Manaus, the Amazon's biggest city, is at breaking point. They are digging mass graves, or trenches. It is the only way overwhelmed authorities can cope with the deaths from Covid-19.
 
5/4/20 PBS- Brazilian Photographer Warns of Coronavirus "Genocide." Health experts warn that communities in the Amazon region are in danger of being wiped out by COVID-19.
 
5/4/20 BBC- The indigenous communities that predicted Covid-19. For hundreds of years, indigenous groups have warned that destroying the environment leads to disease and adversely affects lives and culture. Is the world now ready to listen?
 
5/4/20 PBS- Amid virus fears, deported Guatemalans treated as pariahs back home. Migrants returning from the United States were once considered heroes in Guatemala, where the money they send back to their hometowns is a mainstay of the economy.
 
5/3/20 ABC News- Essential farmworkers risk COVID-19 exposure to maintaining food supply. According to the U.S. Department of Labor's National Agricultural Workers Survey, nearly half are undocumented immigrants.
 
5/1/20 Miami Herald- Latin America, Caribbean response to stop spread of COVID-19. As region eases restrictions on fighting coronavirus, PAHO expresses concerns.
 
5/1/20 BBC- Coronavirus en Argentina: por qué genera tanta polémica la decisión de sacar de la cárcel a algunos presos por riesgo a que contraigan el covid-19. Coronavirus in Argentina: why the decision to get some prisoners out of jail due to the risk of contracting covid-19 generates so much controversy.
 
4/29/20 US News (Reuters)- Bolivia Extends Coronavirus Lockdown Until May 10.
 
4/28/20 BBC- Coronavirus: Argentina bans commercial flight sales until 1 September. Argentina has banned all internal and international commercial flights until 1 September because of the deadly coronavirus outbreak.
 

4/27/20 BBC- 

El Salvador: Gangs 'taking advantage of pandemic'. 

During the age of coronavirus and in terms of overcrowded prisons, El Salvador has made the decision to keep inmates of rival gangs in the same cell. This decision comes after more than 50 people were killed over the past weekend (April 24-26).


 
4/26/20 BBC- Coronavirus: Chile to introduce controversial 'virus-free' certificates. 

Chile's government has decided to continue with their plan to issue certificates to those who have recovered from covid-19. A controversial decision as there is no evidence that people who recover are unable to get the virus again.


 

4/24/20 UNHCR- 

Refugee health workers step up for coronavirus response in Latin America. Countries across Latin America are calling on refugee and migrant health workers to support their national responses to COVID-19. Across the region, thousands are now working with national health systems responding to the pandemic while many more stand ready to support and give back to the communities sheltering them (summary of what was said by UNHCR spokesperson Shabia Mantoo – to whom quoted text may be attributed – at today's press briefing at the Palais des Nations in Geneva.)
 
4/21/20 DW NEWS- COVID-19: Bolivian street vendors struggle to survive. Some 1.5 million Bolivians make a living selling goods on the street. Due to restrictions aimed at curbing coronavirus infections, their income is shrinking drastically. State aid does not reach everyone and is not sufficient to cover even basic needs.
 
4/20/20 United Nations- COVID-19 to cause biggest economic contraction ever in Latin America & Caribbean.


.

4/20/20 BBC. Coronavirus in Latin America: How bad could it get?  The latest from our reporters from Brazil, Ecuador, Venezuela, Colombia and Nicaragua.
 
4/20/20 El País. Coronavirus en América: últimas noticias de la covid-19, en vivo. Coronavirus in America: latest news from covid-19, live.
 
4/20/20 BBC. Coronavirus: Brazil's Bolsonaro joins anti-lockdown protests. Brazil's President Jair Bolsonaro has come under criticism for joining protesters demanding that restrictions on movement introduced to stop the spread of coronavirus be lifted.
 
4/19/20 El País. Faltan pruebas para medir el virus (y muchos casos por contar) en Latinoamérica. Tests to measure the virus are lacking (and many cases to count) in Latin America: The region, like the rest of the world, has a deficit of the fundamental tool to fight the pandemic: tests that allow not only to measure its expansion in each country, but also to act to control it.
 
4/17/20 UNESCO-. ¿Cómo la crisis de la COVID-19 afecta al sector cultura en América Central?  In Central America, the sectors of culture, art and creative industries are some of the most affected by the sanitary measures that governments have had to implement.
 
4/16/20 Bloomberg. World's First Covid-19 Immunity Cards Are Coming to Chile. 

Next week Chile plans to issue "immunity cards" for those that have recovered from COVID-19 as evidence that they can return to work and their normal lives. This is controversial as those issuing the cards must be absolutely certain that the person is no longer at risk of transmitting the disease and also raises the concerns of a black market of immunity cards forming.


 
4/14/20 Televisión Pública Argentina.  Ensayo sobre la utilización de plasma para curar el coronavirus. Private and public institutions will provide critically ill patients with #coronavirus plasma from people who have recovered in the framework of collaborative clinical trials that seek to test whether the antibodies generated in an organism can help in the treatment of ongoing infections.
 
4/14/10 BBC. Coronavirus: 5 efectos devastadores que la pandemia tendrá en las economías de América Latina (y 1 motivo para la esperanza). Coronavirus: 5 devastating effects that the pandemic will have on Latin American economies (and 1 reason for hope).
 
4/13/20 BBC. Coronavirus: Christ the Redeemer statue in Rio illuminated as doctor.  The Christ the Redeemer statue in Rio de Janeiro was projected with images of medics, to pay tribute to those working amidst the Covid-19 crisis.
 
4/13/20 UNESCO- América Latina y el Caribe: La UNESCO entrega lineamientos para una respuesta educativa integral frente a la COVID-19. Latin America and the Caribbean: UNESCO provides guidelines for a comprehensive educational response to COVID-19.
 
4/12/20 CNN. Fallecen dos médicos por covid-19 el mismo día en Bogotá

. 

Dr. Fernando Ruiz, the Colombian Minister of Health, announced on April 11th that two doctors had died of COVID-19.
 
4/11/20 The Economist. Latin America's health systems brace for a battering.
 
4/10/20  CNN. Alberto Fernández anuncia que se extiende la cuarentena en Argentina hasta el 26 de abril.

 Alberto Fernández, the president of Argentina, announced the second extension of the countrywide quarantine that began on March 20th. According to Fernández, the quarantine will be extended until April 26th, and on April 27th they will reassess the situation.


 

4/9/20  CNN.

 República Dominicana registra 238 casos nuevos de covid-19 en un día; 17 presos en dos cárceles dan positivo

.


 

4/8/20 Miami Herald. 

From masks to gender restrictions, Latin America and Caribbean tighten coronavirus measures.
 
4/8/20  CNN. Envían a más de 1,200 personas a centros de contención por presuntamente violar la cuarentena domiciliar en El Salvador. 

The police and armed forces in El Salvador have begun sending people to "containment centers" for violating quarantine orders.


 
4/3/20 New York Times. Farmworkers, Mostly Undocumented, Become 'Essential' During Pandemic.
 
4/2/20 The Hill. Latin America - the next coronavirus hotspot? 
 
4/2/20 World Bank. World Bank facilitates immediate support and resources for the COVID-19 (Coronavirus) emergency in Bolivia. 
 
4/1/20 UNESCO. How Latin American cities cope with the Coronavirus outbreak: the example of Montevideo.

3/31/20- UN supports Latin American countries in urgent effort to stop COVID-19 spread: 

https://www.un.org/en/un-coronavirus-communications-team/un-agencies-support-latin-america-countries-urgent-effort-stop.
 

PAHO Prepares Barbados for COVID-19 Testing https://www.paho.org/en/stories/paho-prepares-barbados-covid-19-testing
 

PAHO. Migration and Health in the Americas: Promoting and supporting the exchange of information, best practices, lessons learned and national health plans for improving migrant health.
 

3/30/20- The Guardian-

'Coronavirus could wipe us out': indigenous South Americans blockade villages:

https://www.theguardian.com/world/2020/mar/30/south-america-indigenous-groups-coronavirus-brazil-colombia
 
3/30/20- BBC- 

Cómo combate el coronavirus cada país de América Latina:

https://www.bbc.com/mundo/noticias-america-latina-51881075
 

3/27/20- Clarin- Coronavirus en Argentina: senadores de Juntos por el Cambio donan parte de sus sueldos para ayudar a combatir la pandemia:

https://www.clarin.com/politica/coronavirus-argentina-senadores-juntos-cambio-donan-parte-sueldos-ayudar-combatir-pandemia_0_oei1xUEnu.html.
 
3/27/20- Miami Herald- Haiti COVID-19 is hitting Caribbean and Latin American economies hard. Can they survive?:

https://www.miamiherald.com/news/nation-world/world/americas/haiti/article241525961.html

.
 
3/27/20- The Guardian-  Jair Bolsonaro claims Brazilians 'never catch anything' as Covid-19 cases rise 3/27/20: https://www.theguardian.com/global-development/2020/mar/27/jair-bolsonaro-claims-brazilians-never-catch-anything-as-covid-19-cases-rise.

 


 

3/27/20- BBC- ¿por qué Ecuador tiene el mayor número de contagios y muertos per cápita de covid-19 en América Latina?:

https://www.bbc.com/mundo/noticias-america-latina-52036460. 
 

3/27/20- BBC- Coronavirus: por qué México y Nicaragua son los países de América Latina con menos medidas restrictivas frente al covid-19:

https://www.bbc.com/mundo/noticias-america-latina-52059566.